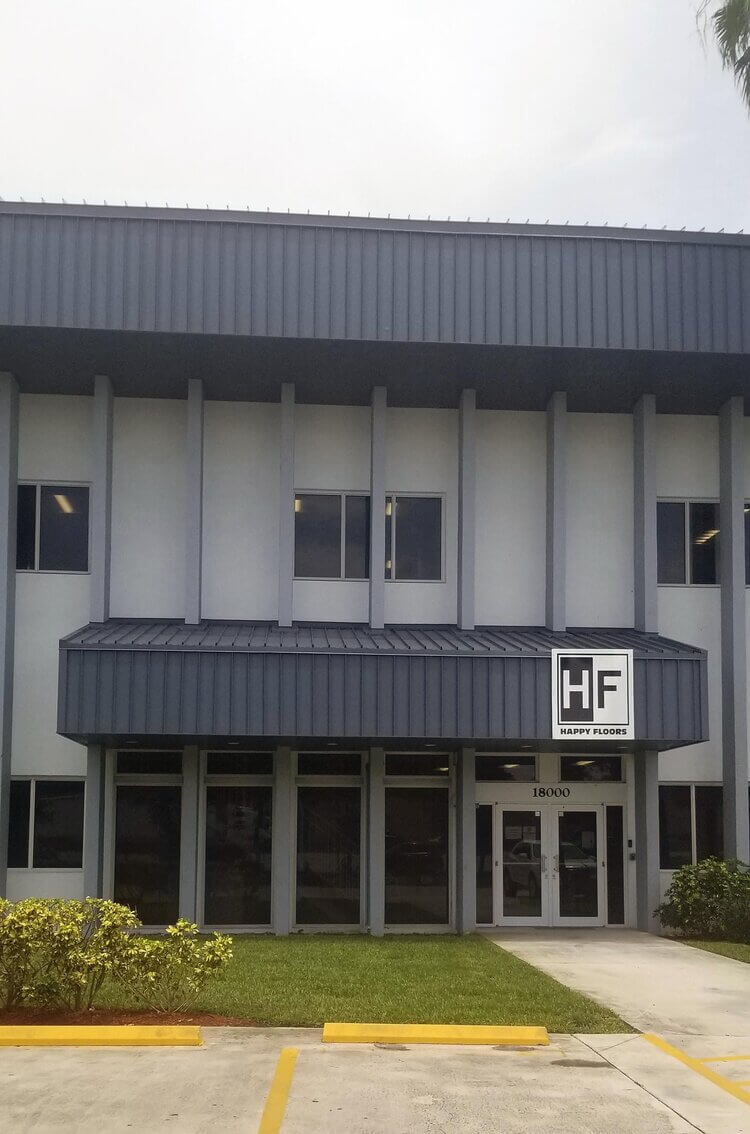 Our second headquarters, located in Miami Gardens, FL.
Trusted in showrooms nationwide.
With over 30 years of experience in the tile industry, Happy Floors has become a leader in elegantly designed porcelain and ceramic tile.
In 1987, Happy Floors opened its doors as a small retailer in Boca Raton, Florida. The founders quickly realized there was a growing need for unique imported high-end wall and floor tile. In 1989 Happy Floors closed its retail business and opened a distribution center in Miami, Florida. to service the country's need for luxury European tiles.
Over the years, Happy Floors has continued to grow and become a trusted leader in luxury flooring solutions and innovative product design. We have expanded our footprint with our Miami distribution center and now service every state in the contiguous U.S.
Our original vision of providing high-quality luxury flooring solutions as well as unparalleled customer service for our retail clients has never changed.
We will continue to do what we have always done, look ahead at style, design, and flooring innovations to provide the industry's best flooring solutions.